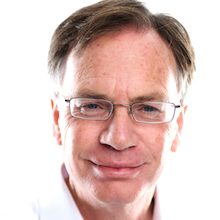 Paul Moxey is Visiting Professor in Corporate Governance at London South Bank University. He focuses on the overlap between culture, governance, business ethics and uncertainty and how all these affect performance.
Paul was Head of Corporate Governance and Risk Management at the Association of Chartered Certified Accountants (ACCA) and was responsible for ACCA's policies on corporate governance and risk management. He was a leading contributor to consultation responses to global developments and participated in committees and projects on corporate governance and risk around the world. He has spoken on corporate governance and risk at major conferences and other events in five continents and has written numerous articles.
A qualified accountant and MBA, Paul has held senior positions in industry including spending several years as company secretary and as group financial controller of a UK public company. Before joining ACCA, he was a consultant specialising in corporate governance in the UK National Health Service.
Paul is a skilled facilitator and has led many workshops for teams, from board level downwards and across organisations, in the self-assessment of the effectiveness of their internal control systems. He is Co-Chairman of the Control and Risk Self-Assessment Forum, a network of practitioners specialising in facilitating workshops to identify and assess risk and also the effectiveness of internal control.