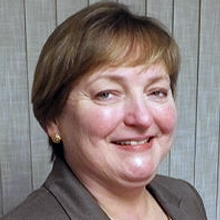 Ms Yvonne Dungate joined GGS as IT Manager in April 2015 and is responsible for all aspects of GGS technology services, including in-house and outsourced.  In 2016,  Yvonne acquired responsibility for Client Projects and handles all new project definition & scoping, client liaison and project logistics.
Prior to joining GGS, Yvonne's career included over 20 years' as a senior IT professional with strong service support, delivery and client relationship experience gained across a wide range of sectors – predominantly investment banking and manufacturing.     Previous management roles held have been in both a UK and international capacity and include: EMEA Service Centre Operations Manager; Service Quality & Assurance Director; EMEA Support Services Manager; Head of Project Management and Manager of Business Services.
Yvonne's technical qualifications include ITIL v3 Service Operation & ITIL v2 certificate and PRINCE Project Management.
As a member of the management team, Yvonne also contributes in the areas of GGS strategy, business development and she is UK based but also works internationally.