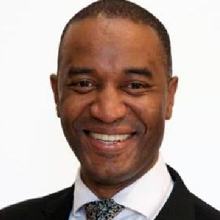 Michael is the Senior Partner for Parkers, Chartered Certified Accountants specializing in Governance, Board Development, Strategy and Risk, Performance and Uncertainty Management.
He was Chairman at King's College Hospital NHS Foundation Trust for nine years, spent time on other hospital Boards and the Food Standards Agency. Michael lectured on both Undergraduate and Post Graduate degrees at the University of East London and Queen Mary, London and was also the Associate Professor of Accounting & Financial Management at Henley Business School, and a Teaching Fellow at Surrey Business School, University of Surrey.
He is a Fellow of the Association of Chartered Certified Accountants (ACCA) Michael was made the Commander of the British Empire in December 2010. He is an Honorary Fellow of King's College, London, and Fellow of the Royal Society of Arts and Honorary life member of the Institute of Risk Management.
Michael was the Chairman of the Corporate Governance and Risk Management Committee for the ACCA. He is a member of the ACCA Global Forum for Governance, Risk and Performance and the ACCA Global Forum for International Public Sector.
He is the President of the Sickle Cell Society and was the Chairman of the Royal College of Nurses Institute, as well as other advisory positions to the Royal College of Nurses.