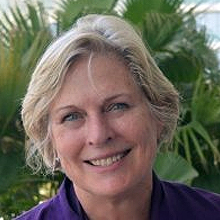 Dr. Larson joined GGS as an Associate in  2010.    Dr Larson provides consulting services to international, multilateral, and private sector organizations. She has facilitated innovative, cross-sectoral approaches to program development in Africa, Asia, Central and Eastern Europe, Latin America, the Pacific Islands and the Middle East.
Some relevant experiences include:  Senior Advisor and co-facilitator for Faculty training on board leadership for Global Corporate Governance Forum of IFC/World Bank in Abu Dhabi, Bangladesh, Brazil, China, France, India, Indonesia, Jamaica, Morocco, Poland, UAE, USA and Vietnam. Co-author of the Forum's Corporate Governance Board Leadership Training Resources, the toolkit on Preventing and Solving Corporate Governance Disputes, and resources to build board capacities for governing banks.
Dr. Larson is an Advisory Board Member at the School for Conflict Analysis and Resolution of George Mason University and Faculty member at Columbia University. Research and practice focus on strategic leadership, executive learning, conflict resolution strategies, multilateral negotiation, developmental assessment, corporate societal responsibility (CSR), multi-stakeholder partnerships and sustainability.
Dr Larson's qualifications include a Doctor of Philosophy in Conflict Analysis and Resolution, and she is US based but works internationally.